Posted in: http://hoyconstruccion.com/vivienda/89/diseno-contemporaneo-europeo-en-tendencia
TRENDED CONTEMPORARY EUROPEAN DESIGN

For many of the people who have made the decision to buy a house or apartment, it is especially important to experience sensations, such as feeling welcomed in a comfortable environment, the result of a custom design, made to measure. Architect Luz Clemencia Gutiérrez, Commercial Manager of Ecoinsa Ingeniería, found in European contemporary design a response to these demands and developed a list of features that make an  apartment more than a place to live and feel full, as we see below:
      

The first is innovation, offering an architecture with modern design on the facades, using large floor-to-ceiling windows, combined with the new color trends and their simplicity.
    

The architecture and interior spaces, seeking that each of them have natural lighting and ventilation, integrating the social areas and rooms to spaces with terraces or balconies, offering a concept of greater breadth and contact with nature;

natural light and sight combined with the noise of birds, streams and leafy trees or enjoy the fresh air, are the basis of everything to bring a new lifestyle.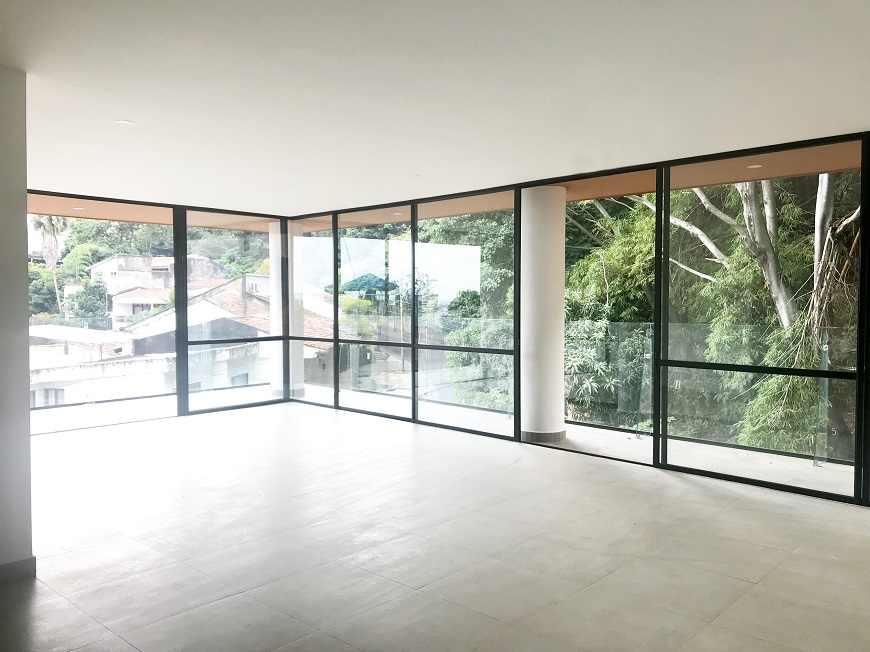 In terms of interior design, the latest trends are explored, where white, gray and brown shades predominate in their finishes;

the straight surfaces and smooth lines, generating pleasant sensations and emotions to inhabitants and guests.
    

The kitchen becomes very important in the home.

Therefore, the design is becoming more dynamic, with wide and open spaces, looking for an equipment with innovative accessories, combination of materials and fittings with

soft-close

closures

that make one of the places to share with family or friends more comfortable, moments of integration around the preparation and enjoyment of meals.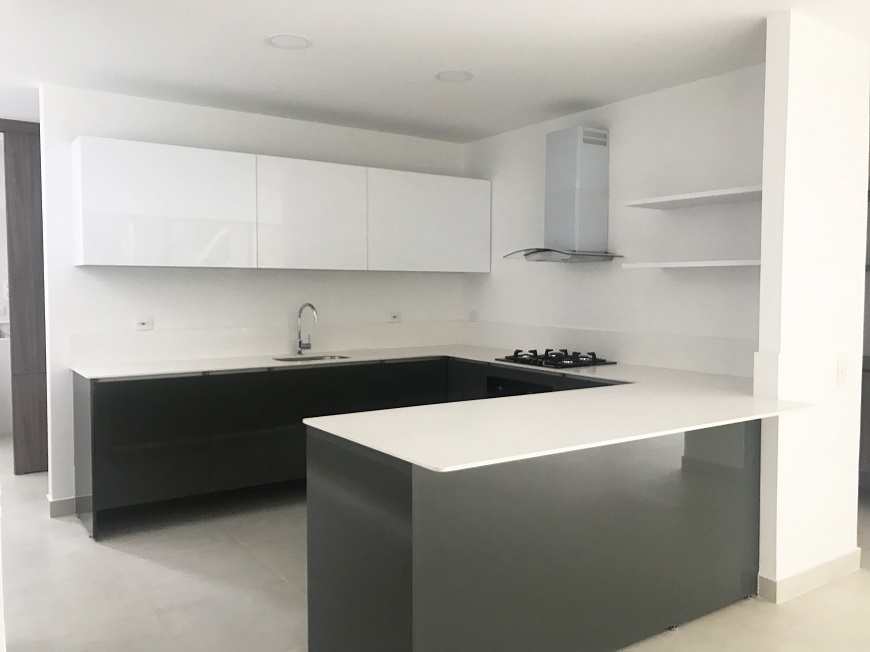 5. The common areas of the buildings ( amenities ) are characterized by being very functional, with spacious and flexible spaces that integrate architecture with nature, gardens with solarium , multipurpose rooms, gyms, panoramic terraces with swimming pools, jacuzzi, view to natural parks and the city, multiple courts, games rooms for children, playgrounds with jets of water, among others, promoting integration, meeting and socialization, with the convenience of having everything in the same building.
Finally, the architect emphasized that people should think about comfort, assess their needs, which can vary with each profile. The life of a businessman, the life of an older adult or a family with children is not the same. The key is to feel good, unique, in a quiet space, full of life and nature.
Posted in: http://hoyconstruccion.com/vivienda/89/diseno-contemporaneo-europeo-en-tendencia
Related Posts
https://www.larepublica.co/empresas/ecoinsa-entregara-cinco-proyectos-locales-entre-2018-y-2019-2763421 Ecoinsa entregará cinco proyectos locales entre 2018 y 2019 Johnny Giraldo…

http://comiendoyviajando.blogspot.com/2018/08/ibague-un-nuevo-destino-inmobiliario-en.html?m=1 agosto 20, 2018 Ibagué un nuevo destino inmobiliario en Colombia El…

http://www.portalinformativoindustrial.com/inmobiliaria/ibague-un-nuevo-destino-para-la-inversion-inmobiliaria-en-colombia/ Ibagué un nuevo destino para la inversión inmobiliaria en Colombia 10…